| | |
| --- | --- |
| Sunday 26 July 2020 | |
Blackberry Smoke, The Allman Betts Band, Jaimoe & The Wild Feathers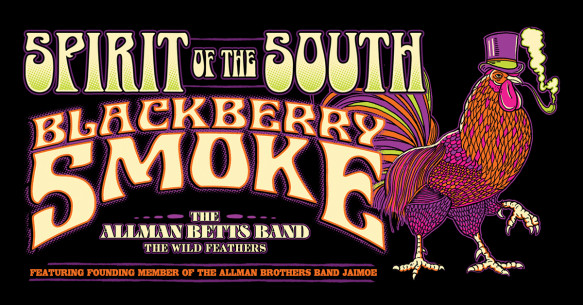 Blackberry Smoke, The Allman Betts Band, Jaimoe & The Wild Feathers, will join together in full force on July 26, Sunday at the Rockland Trust Bank Pavilion. This is truly one unforgettable event in the country rock scene.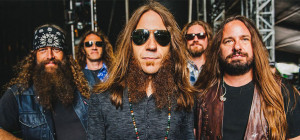 Blackberry Smoke hails from Atlanta, Georgia and is headed by Charlie Starr on the vocals and guitar, Paul Jackson on guitar and vocals, Richard Turner on bass and vocals, Brandon Still on keyboards and Brit Turner on drums. They ventured into the music scene back in 2000 and was able to release their album called Bad Luck Ain't No Crime, three years after. Eventually, they were able to release their second album called Little Piece of Dixie, 6 years after the first one. Their third album called The Whippoorwill was released back in 2012 and has reached a huge milestone for their career as it lands on top 40 of the Billboard 200 charts.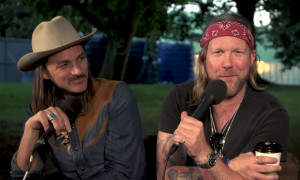 The Allman Betts Band are composed of members that carry on the musical legacies of their fathers to life. Their members are Devon Allman, Duane Betts and Berry Duane Oakley. The band has been touring across cities and even internationally. Right now, they are working towards the completion of their Southern themed album called the Muscle Shoals.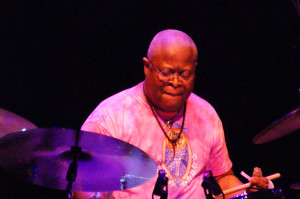 Starting in the music scene in 1966, Jai Johanny Johanson also known as Jaimoe is a distinct percussionist and drummer. He is known as one of the original members of The Allman Brothers Band. He recently started his own jazz collective known as the Jaimoe's Jasssz Band. Three years ago, he was able to receive a Lifetime Achievement Award in the Arts from the state of Mississippi.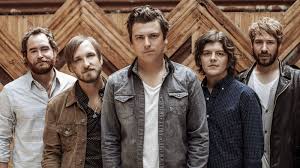 Formed in 2010 at Nashville, Tennessee, The Wild Feathers' known members are Joel King, Taylor Burns, Ben Dumas and Ricky Young. They were signed at the Interscope Records through Jeff Sosnow and after such, they were signed to Warner Records, after which they are able to gain their break in the music scene. They received huge attention when their album Jay Joyce, released back in 2013, topped the Heatseeker's Chart and even landed on the Billboard 200 charts. This led them to acquire tv guesting invitations and even more performances around the country.