| | |
| --- | --- |
| Tuesday 25 September 2018 | |
Borns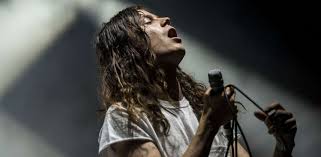 Børns is coming to the Blue Hills Bank Pavilion on Tuesday 25th September in support of his second studio album, Blue Madonna.
Blue Madonna is his second studio album, released in January, peaking at number 3 on the US Top Alternative Album charts!
One of the awesome things about Børns is how he leaves personal commentaries on the Genius.com lyric website detailing the entomology of his songs and lyrics, e.g. Børns says, "I pictured Lou Reed when I wrote this singing about being a glowing star with a fragile heart," about his song "Faded Heart". It's great how he communicates with his fan base.
One of the last concerts of the Fall season, make sure to buy your tickets today whilst there is still time.