| | |
| --- | --- |
| Thursday 08 June 2017 | |
City and Colour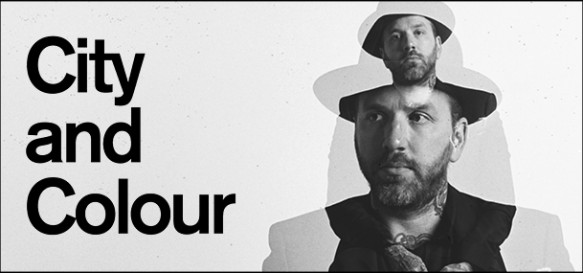 City and Colour are coming to the Blue Hills Bank Pavilion on Thursday 8th June!
Canadian singer-songwriter Dallas Green, aka City and Colour was also the guitarist and vocalist of the St. Catharines, Ontario-based post-hardcore band Alexisonfire. He plays melodic acoustic/folk music, and is often accompanied by a rotating number of Canadian indie rock musicians, such as Daniel Romano and Spencer Burton of Attack in Black. The name City and Colour comes from his own name: Dallas, a city, and Green, a colour. His reasoning for the name was that he felt queasy "putting the album out under the name Dallas Green".
Green began releasing City and Colour songs on the Internet for fans to download in 2004. Eventually, he compiled and rewrote several of these songs to make his first album, Sometimes. The full length debut was released on November 1, 2005 to a good reception, described by one reviewer as "dynamically gentle and vulnerable". The cover art was designed by Scott McEwan, in a tattoo-esque style; Green "still may decide to have some of them inked at a later point in time". Sometimes was re-released on Vagrant Records on January 13, 2009, which was the first time the album was available in physical form in the United States.
City and Colour's self online marketing has bought him fame and plenty of fans! If you want to see City and Colour at the Blue Hills Bank Pavilion buy your tickets now.