| | |
| --- | --- |
| Monday 07 August 2017 | |
Die Antwoord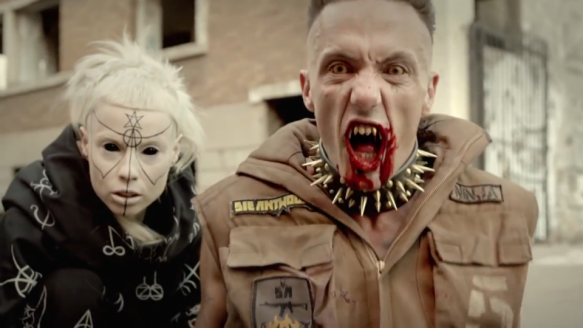 Die Antwoord are coming to the Blue Hills Bank Pavilion on Monday 7th August for one last tour.
Last year the South African rap-rave group announced that they would be breaking up in September 2017, making this the last time Die Antwoord will tour together. Formed by rappers Ninja and Yolandi Visser, and God, Die Antwoord's image is based on a counterculture movement known as zef in South Africa.
As this is likely to be the last show they will ever do Boston, tickets for Die Antwoord at the Blue Hills Bank Pavilion are already selling fast so make sure to buy yours now before they sell out. This could be your last chance to see them live, ever.