| | |
| --- | --- |
| Friday 19 June 2015 | |
Gogol Bordello & Flogging Molly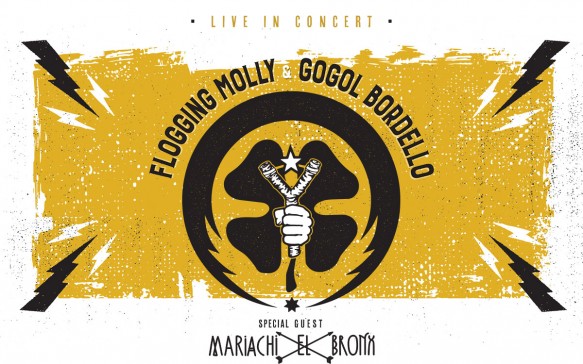 Gogol Bodello and Flogging Molly are co-headlining at the Blue Hills Bank Pavilion on Friday June 19th!
Founded in Los Angeles in 1997 by vocalist/guitarist Dave King, Flogging Molly is considered a group that infuses punk rock with Celtic instruments – violin, mandolin and the accordion.
Gogol Bordello frontman Eugene Hutz founded his group New York City in 1999 after leaving Ukraine in the aftermath of Chernobyl.
It's a group with an international groove that has recruited musicians of all ages, races and cultures, including bassist Thomas Gobena, from Ethiopia, Russian violinist Sergey Ryabtsev from Moscow, percussionist Pedro Erazo-Segovia from Ecuador and backing singer and dancer Elizabeth Sun from Hong Kong — by way of Scotland.
A ticket pre-sale has already been held and now tickets are open to the general public, buy them now whilst they are still available.