| | |
| --- | --- |
| Saturday 18 June 2016 | |
Grace Potter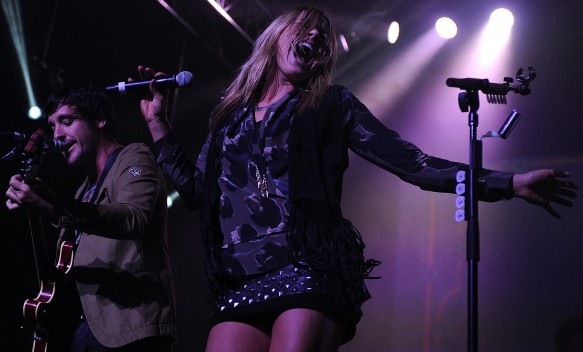 The Nocturnal's Grace Potter is coming to the Blue Hills Bank Pavilion on Saturday 18th July to promote her solo debut album Midnight.
Grace Potter has packed arenas for years with her band, the Nocturnals, behind her, while continually churning out a unique sound that is part rock, part funk and all-around magnetic. But for all of her success, the 32-year-old singer-songwriter remains remarkably humble about her path to stardom.
Grace's influences are as varied as they are eccentric, from classic rock favorites like Led Zeppelin to Talking Heads, Madonna and even such modern fare as My Morning Jacket. She says her modus with Midnight was to give voice to some of other shapers of her sound that had been heretofore "under the surface for a long time but just couldn't be embodied with the Nocturnals."
Grace has a massive following thanks to the success of her work with Nocturnal's so anticipation for this tour is already high, especially given the success of her album. Buy your tickets now to avoid missing out.