| | |
| --- | --- |
| Saturday 30 July 2016 | |
Josh Groban & Sarah McLachlan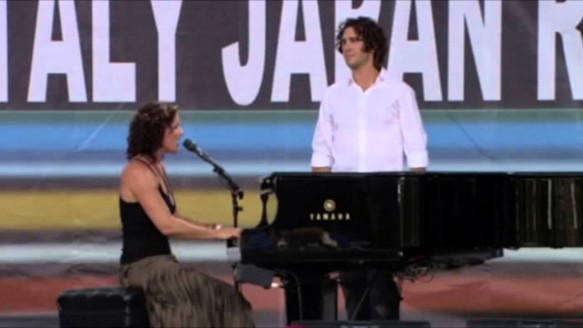 Josh Groban and Sarah McLachlan are coming to the Blue Hills Bank Pavilion on Saturday 30th July, 2016 as part of Josh Groban's On Stage tour.
The multiplatinum-selling singer's 2016 summer tour kicks off in July and will travel to more than 20 cities around the country, featuring Sarah McLachlan as a special guest.
Josh's latest album, Stages, is a collection of some of the greatest musical theater songs of all time, which Groban describes as "gorgeously arranged songs that have stood the test of time," and which he was drawn to because of their combination of "incredible melody with an incredible story." The album is out now and has already been certified Gold by the RIAA.
Sarah McLachlan is one of the most celebrated singer songwriters in entertainment with over 40 million albums sold worldwide. She is an eight-time Juno Award winner and a three-time Grammy Award winner. McLachlan's landmark fifth album, the 10x-platinum Surfacing, contained two Grammy Award-winning tracks, "Building a Mystery" and "Last Dance." Her most recent album, Shine On, explores her personal journey over the last three years navigating love, loss and change. Shine On celebrates the human ability to grow from our experiences, thrive and shine on.
With the fantastic success of both of these world renowned artists, tickets are selling out already. Buy yours now whilst some are still available.