| | |
| --- | --- |
| Friday 22 July 2016 | |
Lynyrd Skynyrd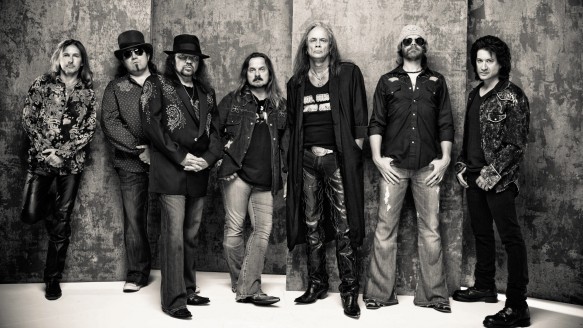 Lynyrd Skynyrd and Peter Frampton are coming to the Blue Hills Bank Pavilion for a co-headlining show on Friday 22nd July.
Formed in Florida in 1964, Southern Rockers Lynyrd Skynyrd have had a legendary career, being inducted in to the Rock and Roll Hall of Fame on March 13, 2006!
English rock musician, Peter Frampton is a singer, songwriter, producer, guitarist and multi-instrumentalist. Previously associated with the bands Humble Pie and The Herd, Frampton's international breakthrough album was his live release, Frampton Comes Alive! Selling more than 6 million copies in the United States alone and spawning several hits. Since then he has released several major albums and worked with David Bowie and both Matt Cameron and Mike McCready from Pearl Jam.
What can really be said, Lynyrd Skynyrd, Peter Frampton, rock greats, both at the same time! It's a sell out show with very few tickets left. If you want another chance to see Freebird live, buy yours when they are available, or miss out!