| | |
| --- | --- |
| Saturday 25 July 2015 | |
Primus & Dinosaur Jr.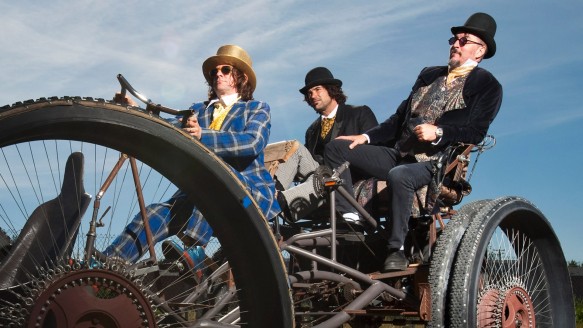 Primus and Dinosaur Jr are coming to the Blue Hills Bank Pavilion on Saturday July 25!
Primus have been described as the weirdest band in the world and with their tribute album to the music of Willy Wonka and the Chocolate Factory, who can blame them!
Dinosaur Jr. have been largely quiet since 2012's I Bet on Sky and the tour that followed, with J Mascis releasing his sophomore solo LP Tied to a Star in the interim. They've been releasing records fairly steadily since reuniting in 2007, and the announcement of a tour makes for some exciting timing.
This tour is massive and ticket sales are already through the roof. Be sure to buy your tickets now to avoid disappointment.