| | |
| --- | --- |
| Tuesday 17 July 2012 | |
Santana
Santana, along with the mainman himself, Carlos Santana, are bound for Boston, Massachusettes to play for their legions of fans at the Bank of America Pavilion on July 17, 2012.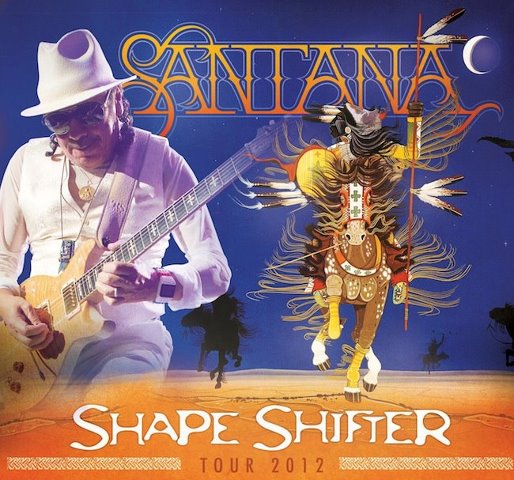 Santana's legions of fans have a reason to celebrate.  Carlos Santana and the rest of the gang are on an extensive tour schedule to spread the love for their 2012 album "Shape Shifter".  This is guaranteed to be an instrumental tour de force, eagerly awaited by their raving fans.
Latin rock has always been synonymous to no other name than Carlos Santana. He may well be considered as one of the masters of guitar masters.  No one else can claim his unique crystalline guitar riffs.  Santana's music cuts through language barriers.  They may be singing or playing in Latin language and flavour that may sound alien to many, yet the rest of the world are all ears and mezmerized with their music that pierces through the heart and soul.
Santana was founded in the late 60s and discovered in Woodstock.  There had been many line-up changes over the years, but Carlos Santana remains as a solid fixture in the band.  They are immortalized by generations of hit songs like "Black Magic Woman', 'Oye Como Va", to the  current ones such as "Smooth", "The Game of Love", "Maria Maria",  and a whole lot more, too many to mention.  They amassed impressive music awards and statistics such as: sold more than 100 million records; reached more than 100 million fans at concerts worldwide;  Rock and Roll Hall of Fame inductees; has won 10 GRAMMYs, cited as one of only two music acts in  Billboard history to score at least one Top Ten album in each decade from the 1960s onwards, and Carlos Santana 's #20 position on Rolling Stone's list of the "100 Greatest Guitarists of All Time"… Impressive, indeed!