| | |
| --- | --- |
| Wednesday 28 August 2019 | |
Social Distortion, Flogging Molly & The Devil Makes Three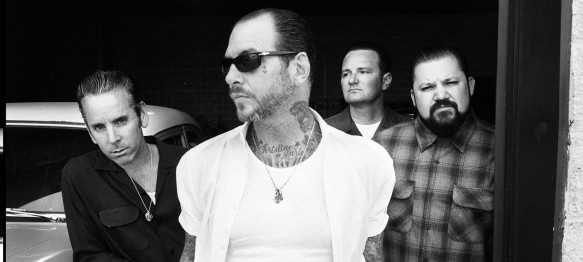 The American punk band, Social Distortion, is set to perform with Flogging Molly at the Rockland Trust Bank Pavilion in Boston, as part of their Summer Tour 2019 in Wednesday, August 28.
SD shares a mix of solid power and influence across all ages. They feed fans a genuine satisfaction through their music, reaching a lot of listeners worldwide through their own brand of rock n' roll.
Playing their 2011 album Hard Times and Nursery Rhymes, the band will co-perform with  Flogging Molly, the Irish-American rockers who want to set the stage on blazing fire through their Celtic punk rock-themed performance.
Performing along with the two bands is The Devil Makes Three, who released their album Chains are Broken in 2018. The combination of the three bands aims to give the audience a good balance between hard rock and soft country/jazz music.
Tickets are now up for grabs and limited, so if you're craving for a fun night filled with punk rock mixed with soothing blues and jazz music at the Rockland Trust Bank Pavilion, make sure to grab your tickets now!