| | |
| --- | --- |
| Friday 06 July 2018 | |
Steve Miller Band & Peter Frampton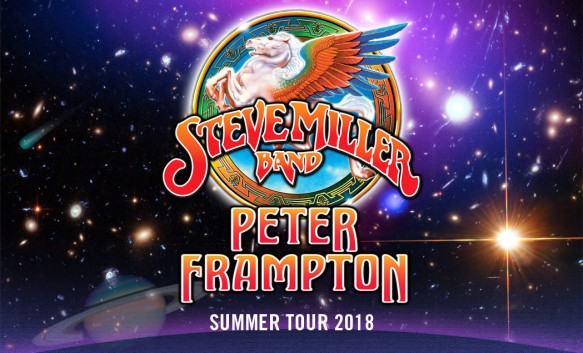 Steve Miller Band and Peter Frampton are coming to the Blue Hills Bank Pavilion, Boston, for their US Summer Tour on Friday July 6th!
"Music is ethereal—it moves back and forth between the past and the future," Miller said in a statement about the tour. "I'm very excited to announce that 2018 is our 50th anniversary of recording and touring together as the Steve Miller Band, and we plan to travel between the psychedelic Sixties through the future with a vengeance."
The Steve Miller Band, best known for '70s hits like "The Joker," "Fly Like an Eagle" and "Take the Money and Run," drew a record crowd of 36,900 fans to Chevy Court at the 2015 New York State Fair. Steve Miller, 73, was inducted in the Rock and Roll Hall of Fame in 2016.
Tickets are already selling fast, so if you want to guarantee seats for the Steve Miller Band and Pete Frampton at the Blue Hills Bank Pavilion, buy your tickets now whilst they are still available.