| | |
| --- | --- |
| Saturday 29 July 2017 | |
The Head and The Heart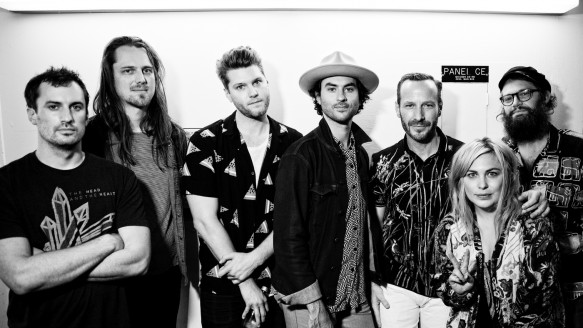 Folk band, The Head and The Heart, are coming to the Blue Hills Bank Pavilion on Saturday 29th July.
The Seattle folk group write and play songs that speak to the newness of a fresh start, of the ghosts left behind, of moving forward, all brimming with a soulfulness and hope for a better life than the one we've all been sold.
Stylistically, think a folksy Beatles or The Avett Brothers with a little extra oomph. Catchy piano melodies stand side by side with a tight trio of harmonies, and solid minimalist drums, groovin' bass, and plenty of hand percussion and foot stomps make the live show inspiring and really goddamn fun.
Setting up for Coachella and Bonnaroo this is an amazing year for The Head and The Heart and their 2016 album, Signs Of Light has been an incredible success. As such tickets are already selling fast. If you want to see The Head and The Heart at the Blue Hills Bank Pavilion, buy your tickets now.